Are you searching for some really cool crafts that don't take a lot of time or materials to build? You're in luck. It just so happens that you can make a lot of fun and exciting things out of paper products. When you think of paper crafts, your first though might be of turkeys made from handprints or snowmen made from paper plates but that's just the beginning. You can make all types of cool crafts for kids using paper products that your family is sure to love.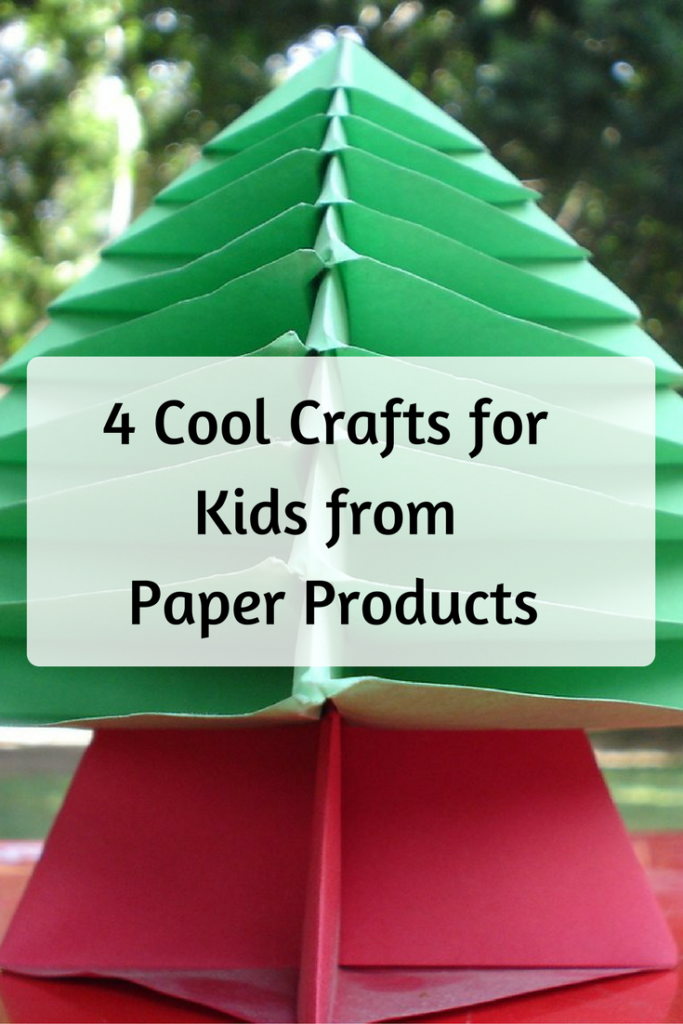 Here are four ideas to get you started:
Create a mini-town. Use toilet paper and paper towel rolls to create a cool mini town. Glue the short tubes together to make cottages and use the paper towel rolls to make tall skyscrapers. Cut construction paper or thin cardboard into rectangles, fold them in half and glue them on top of the tubes for roofs. After you have constructed the town, have a ball painting the windows, doors and decorating your mini town.
Make paper chain dolls. After cutting out the paper dolls draw faces and clothes on them for your child to color. You can make everything from ballerinas to cowboys depending on how you cut the paper and color them in.
Build a paper mobile. Draw or cut out pictures of whatever you want on the mobile. It could be anything from trains to butterflies. Color and decorate the pictures and then glue them to a piece of cardboard. Color the backside of the cardboard or cover them with glitter to make them sparkle. Make the base from strips of cardboard or dowels taped together in the middle to form an X. Then, attach the pictures to the mobile with yarn cut different lengths and attach the base to the ceiling.
Make paper rockets. These are so much fun to make and they're great for both boys and girls. Use paper towel rolls and/or toilet paper rolls to construct the middle and paint or color them to resemble a rocket. Add a nose piece and anything else you can think of to make it look lifelike. If you need help, do a search for paper rocket crafts and check out the different ways other people make them.
Paper crafts are a lot of fun when you use your imagination and create cool things like the great craft ideas above. They give kids a chance to let their imaginations soar as they create amazing things and you won't need a lot of expensive supplies to get started. You can make some pretty amazing things using paper products, glue, tape, paint and a few extras like pom poms and googly eyes.