Check out this awesome giveaway from GameStop and be sure to enter for your chance at an amazing Virtual Rick-Ality prize package!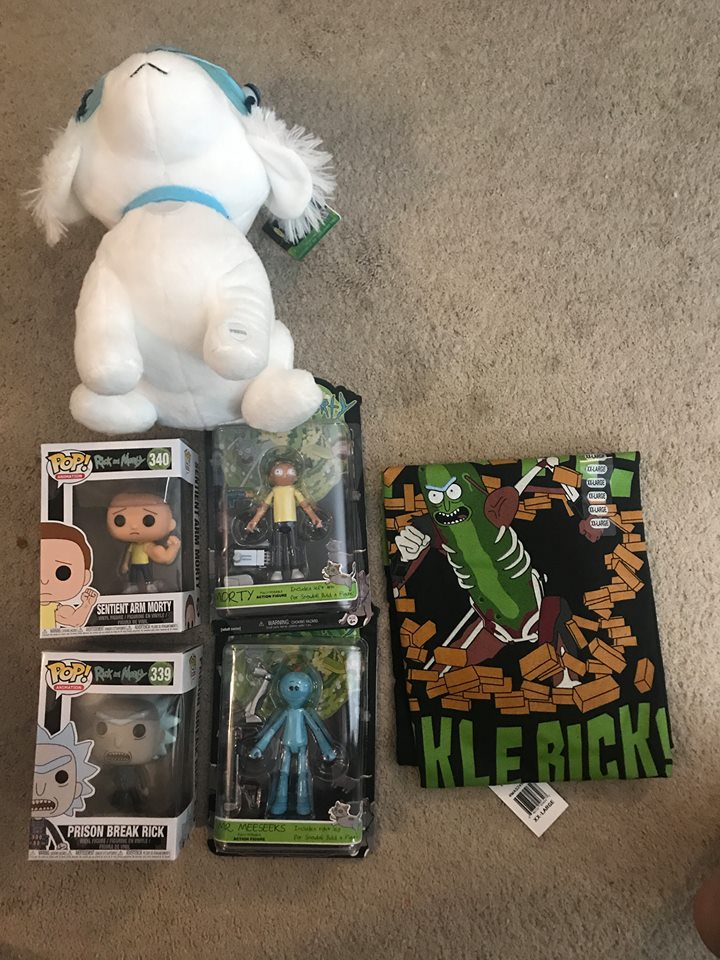 If you've got a PSVR and LOVE Rick & Morty like I do, you have GOT to go to GameStop and pick up the new game – Virtual Rick-ality! If you DON'T have a PSVR, you should totally get one ASAP. You won't be disappointed. Not to mention, GameStop's got tons of awesome Rick & Morty collectibles Right now, they've got everything from Funko POPs (which you know I love) to action figures, and even this adorable Snowball plush!
To kick off the Virtual Rick-ality game release, GameStop has also given me an awesome Rick & Morty prize pack for one of you! The pack includes 2 Funko POPs, 2 action figures, the Snowball plush and a Rick & Morty shirt! Enter the giveaway below, and feel free to tell me why YOU love Rick & Morty in the comments!
Giveaway starts Monday, April 30 and ends Monday, May 14. Good luck to all who enter!