*This post contains affiliate links. I may make a small commission if you make a purchase after clicking on the links below.
Bath bombs are all the rage right now. I have to admit that we have bought a couple (cough cough), yeah just a couple! LOL! The only problem with this indulgence is the price! Each bath bomb normally costs close to $9 each. It's definitely more of indulgence then a necessity at that price. My oldest loves learning how to make new crafts so we thought it would be fun to make our own bath bombs. The great thing about these bath fizzies is that they are so versatile, easy to make, and the kids can even help you make them. I will honest though. It does cost a bit in the beginning to get all of the products you will need. I bought everything we needed besides the corn starch, glitter, and baking soda from Amazon and it was around $60. However, considering that you really won't use a lot of the ingredients in each batch, it will be cost effective in the long run.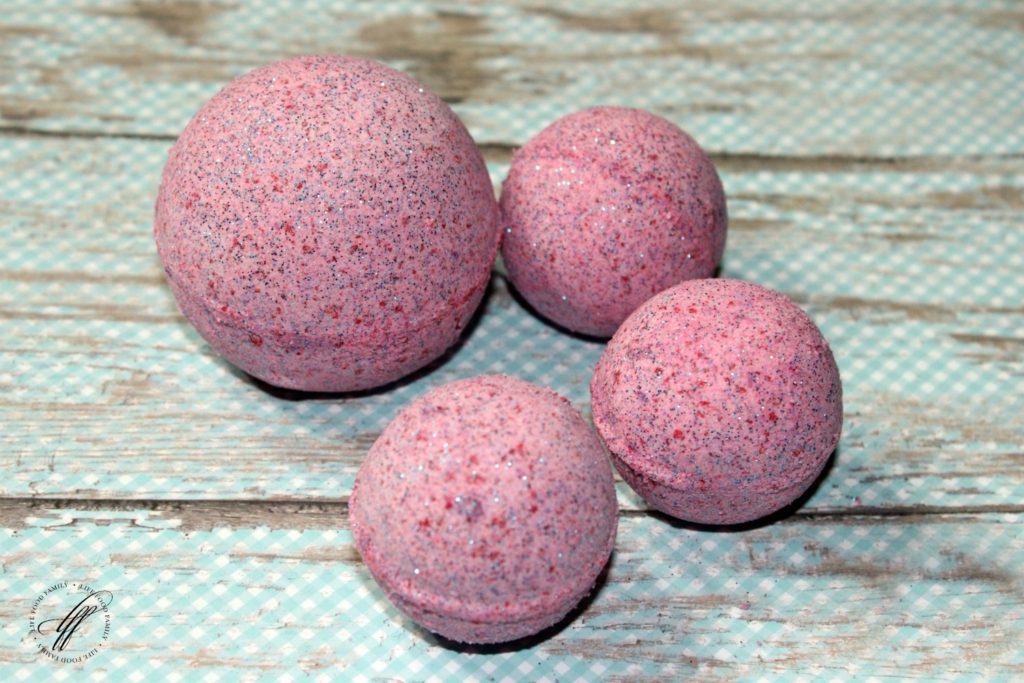 It really is very easy to make these. There are a couple of key things to remember. One is to have all of your ingredients measured out and ready to go. Secondly, the key to having them stay together and not cracking is keeping the mixture moist (with either water or witch hazel) but not too wet. If you get the mixture too wet, it will fizz out before you even get it molded.
We called this a Unicorn bath bomb due to the pink color and all of the sparkly blue glitter!
Here are the instructions to make your very own Unicorn Bath Bombs:
Ingredients:
1 cup baking soda
1/2 cup citric acid
3/4 cup cornstarch
2 tbsp. fractionated coconut oil
1 – 3 tbsp. water or witch hazel (you can put the water/witch hazel in a spritzer bottle and just spritz the mixture to wet it down)
10 drops essential oil (optional)
10 drops sugar cookie fragrance oil
blue glitter
4-6 drops of gel food color
Supplies Needed:
Large bowl
Spatula
Whisk
Disposable gloves
Parchment paper
Directions:
In a large bowl, add in the baking soda, citric acid, cornstarch, glitter and mix together.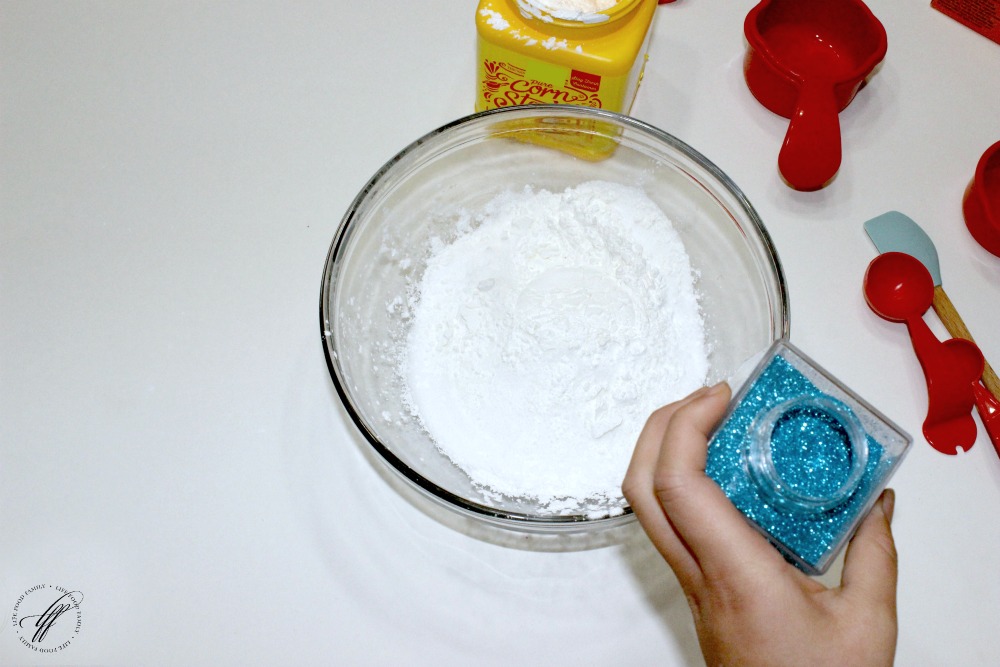 Then add in the fractionated coconut oil, essential oil (if you wish), the fragrance oil and the gel food color.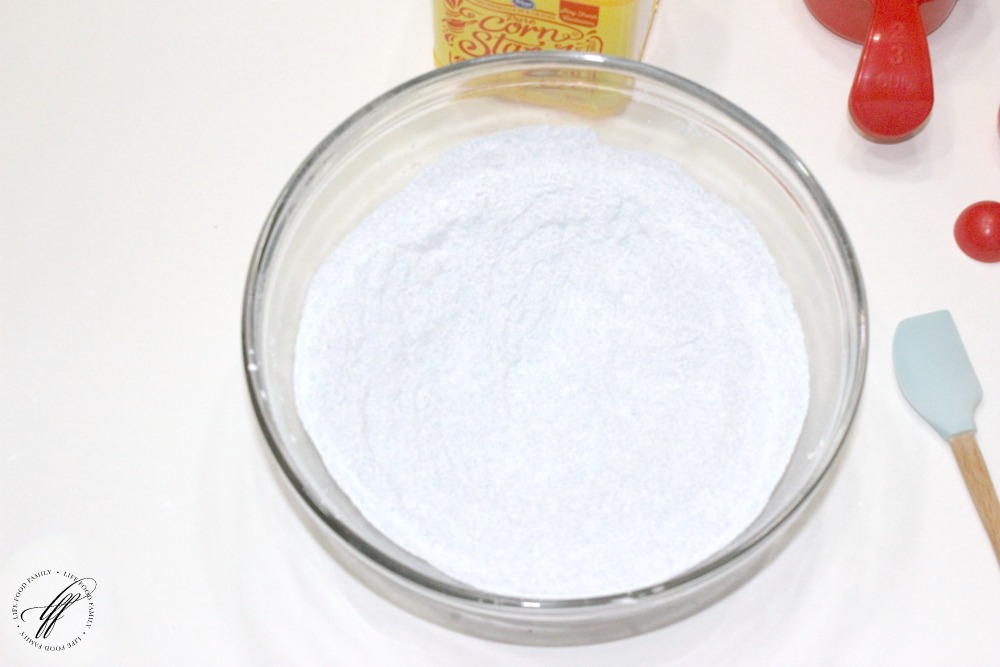 Stir the mixture together.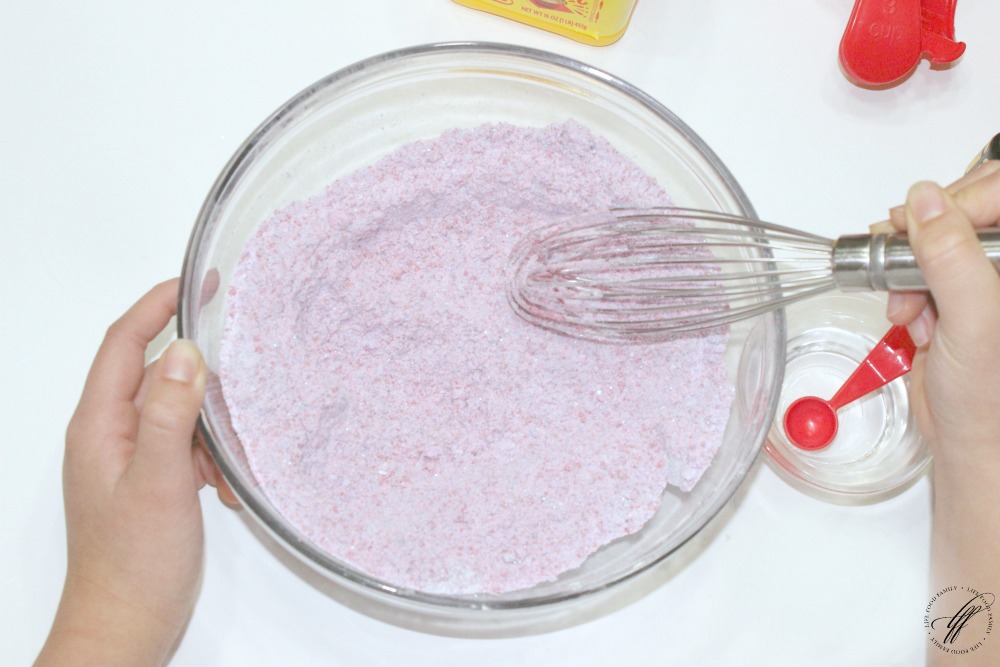 Slowly add in the water or witch hazel to get the mixture to the consistency of wet sand.
Immediately put the mixture into the molds. You will really need to press the mixture into the molds.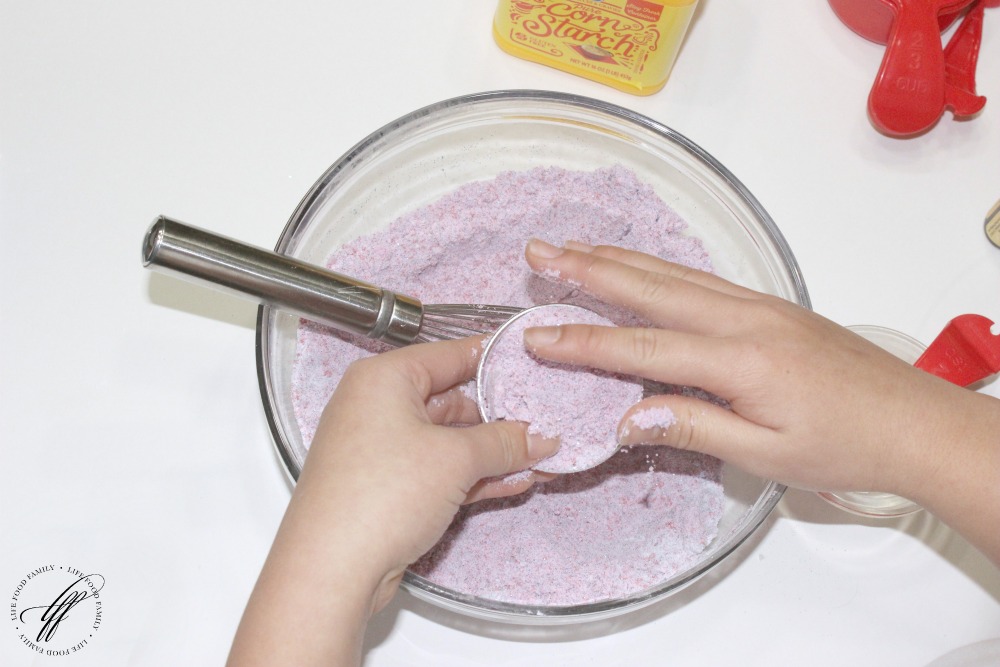 Put the molds together to mold the bath bomb.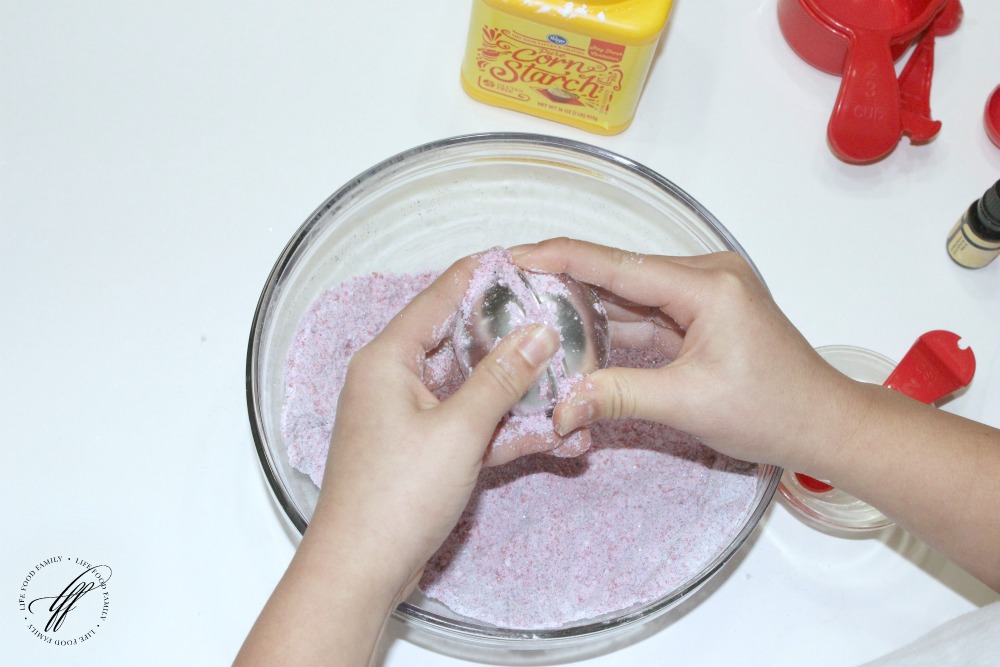 Gently pull the molds apart.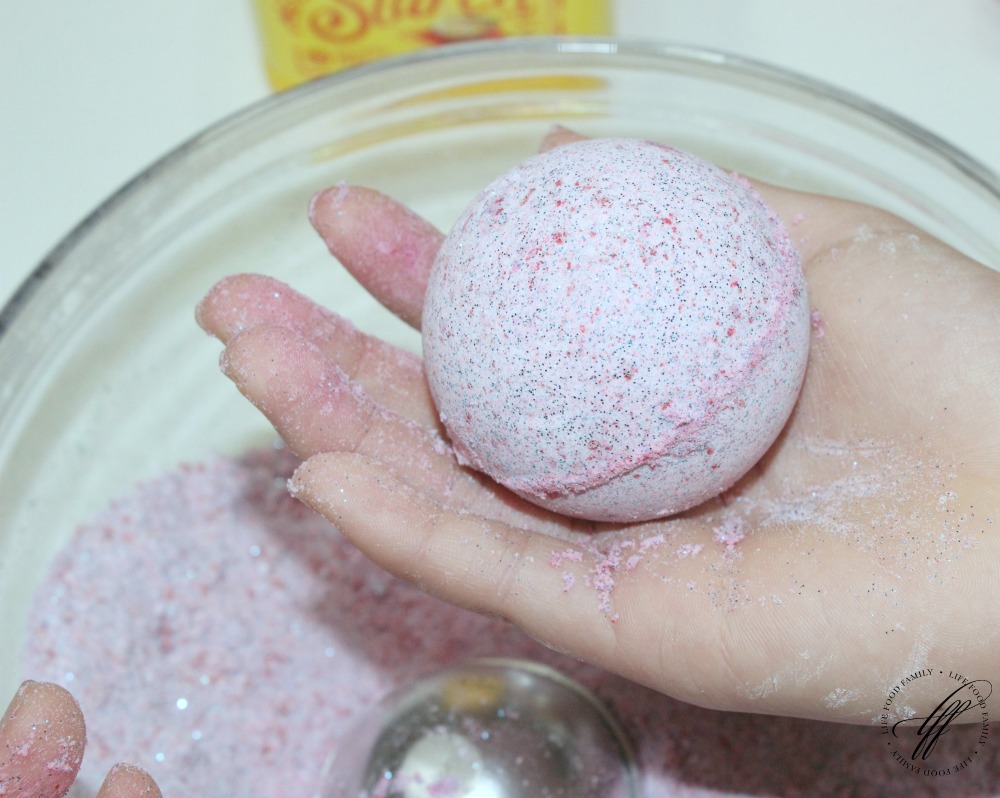 Lay the bath bomb on parchment paper so it can dry. You will need to let them for 24 hours (or at least overnight).
Bath bombs can be enjoyed in both the tub or shower. In the shower, you can put it in the basin and while you are showering, the warm water will cause the bath bomb to fizz and emit the fragrance and essential oils. When you add the bath bomb to your warm bath, it will dissolve and your water will be filled with oils, fragrance, essential oils, glitter and color.
*You may want to use the disposable gloves when you are mixing the mixture together so you don't get glitter all over your hands. This mixture made two large 2.6 inch and three small 1.8 inch bath bombs.
**Your shower/tub will be very slick after the bath bomb dissolves. Use EXTREME caution when getting out. Your skin may have a reaction to the ingredients if you have never used a bath bomb before. Everyone's skin is different.
Make sure to pin this now so you'll have it for later!